Mr. Cybersky talks about his struggles with the USB-C Thunderbolt ports on his MacBook Pro, some things he did to solve it and what he has learned in the process. A future video will show how he eventually solved this problem. Do you have a similar story? Do you have a proposed solution? 
Do you like Apple computers, phones and other devices? Any issues? Please share in the comments. Like, Subscribe, Ring the bell and become a part of the Cybersky community. Also, look forward to future Tech Talks on everything from Apple to Google, Fortnite, Tik Tok, and Crypto! 
SUBSCRIBE: Youtube.com/cyberskyvideos?sub_confirmation=1
THANK YOU FOR YOUR SUPPORT!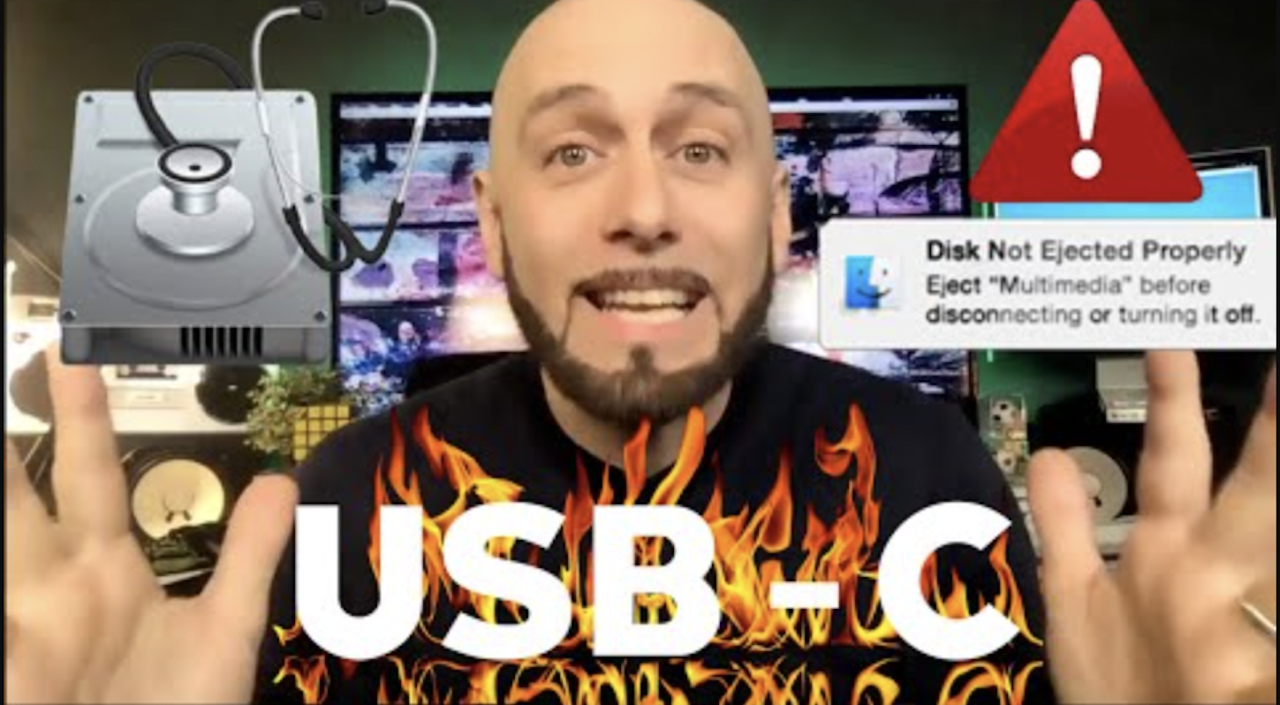 OTHER VIDEOS: 
⏩ WandaVision = The Matrix (Let's Talk About It!) | CYBERSKY RANT #1 
⏩ APPLE vs FORTNITE, 500M MOSQUITOS RELEASED!, BILL MAHER, CRYPTO, | CYBERSKY LIVE | TECH TALK TUESDAYS 
⏩ INTERNET IS THE NEW DEMOCRACY: CARANO, CHEADLE, BETSY DEVOS, ELON MUSK, TRUMP, BIDEN | RANT #2
⏩ WANDAVISION: THEORIES & PREDICTIONS – (Let's Talk About It!)
⏩ WANDAVISION: EPISODE 9 – FINALE REACTION! (Let's talk about it!) 
⏩ CYBERSKY PODCAST: THEME MUSIC & SPECIAL GUESTS – (EP 2) 
⏩ CYBERSKY PODCAST: BIRTHDAY DREAMS, BERNIE MEMES & GOALS FOR 2021! (EP 1)
⏩ CYBERSKY PODCAST: Andrew Yang, Bodegas, Cobra Kai & Rubik's Movie! (EP -1) 
⏩ Google Classroom: Set Up Classes & Add Students 
⏩ Google Meet For Teachers and Students
⏩ Best Zoom Settings For Teachers, Parents and Students + Virtual Background
⏩ Use Zoom Safely – No Zoombombing or Uninvited Guests! 
⏩ Quicktime For Screen Recording – Easy Peasy! 
⏩ The [Complete] HISTORY OF RUBIK'S CUBE – Pt 2 
⏩ The (Complete) HISTORY of RUBIK'S CUBE – Pt1 
⏩ 4 Ways To Honor Mom (During A Pandemic) 2020 
⏩ Just Jazz with Pop! (Graeme & Charles in the Garden) 
⏩ HEALTH BENEFITS OF ESS60 (MyVitalC) + UNBOXING
⏩ HEALTH TALK: ESS60 (WHY I AM TAKING MyVitalC) PT 2 [2020]
⏩ HEALTH TALK: ESS60 (30 DAY TRIAL RESULTS) PT 3 [2020] 
*****CONNECT WITH US ON SOCIAL MEDIA***** 
⏩ Like the FB Page: https://www.facebook.com/cyberskyvideos
⏩ Follow on Instagram: https://www.instagram.com/cyberskyvideos
⏩ Follow on Twitter: https://www.twitter.com/cyberskyvideos
⏩ Check out the TikTok: https://www.TikTok.com/@cyberskyvideos
⏩ Visit the website: https://www.Cybersky.org
#Macbook #USB-C #TechSupport #Rant #Cybersky